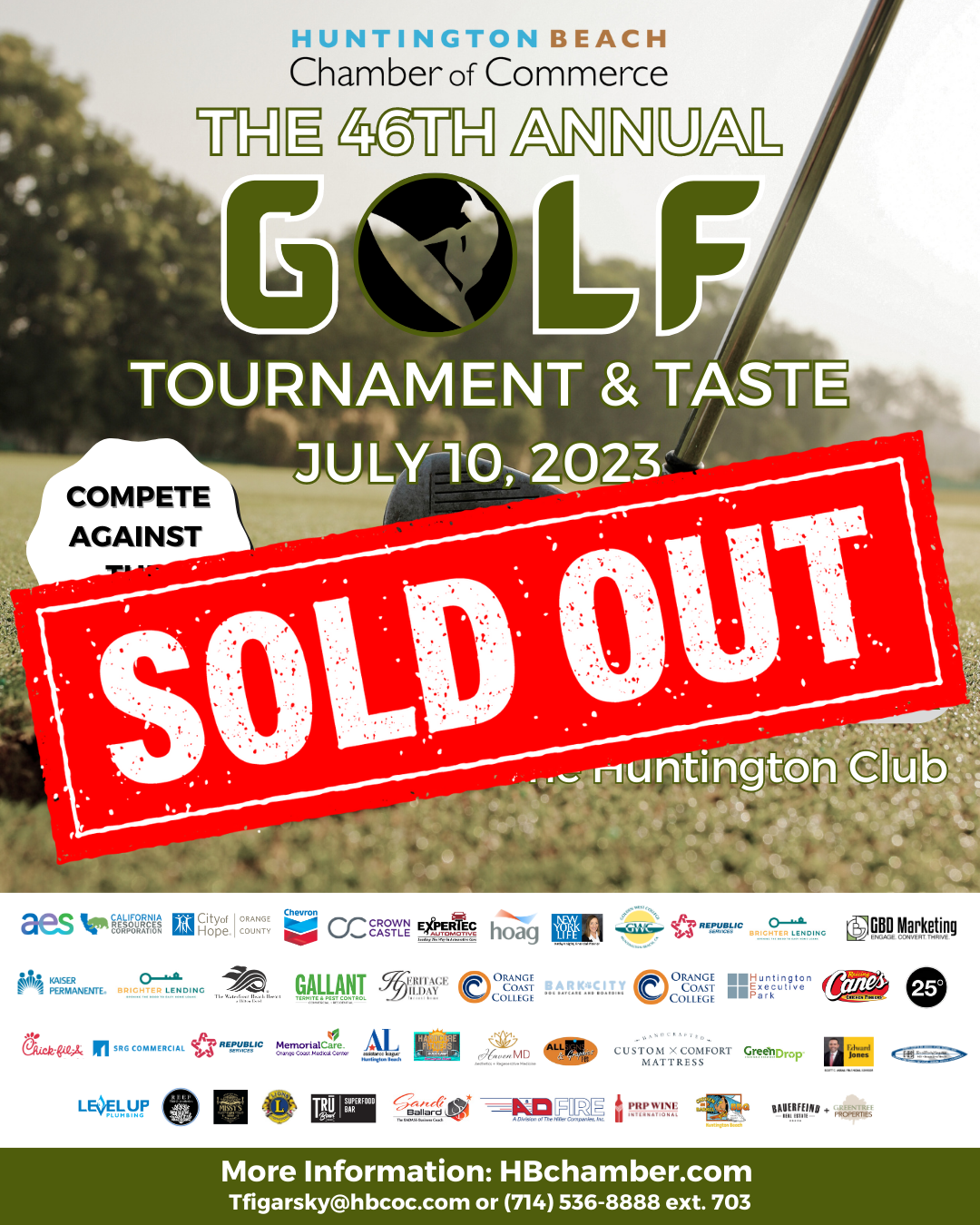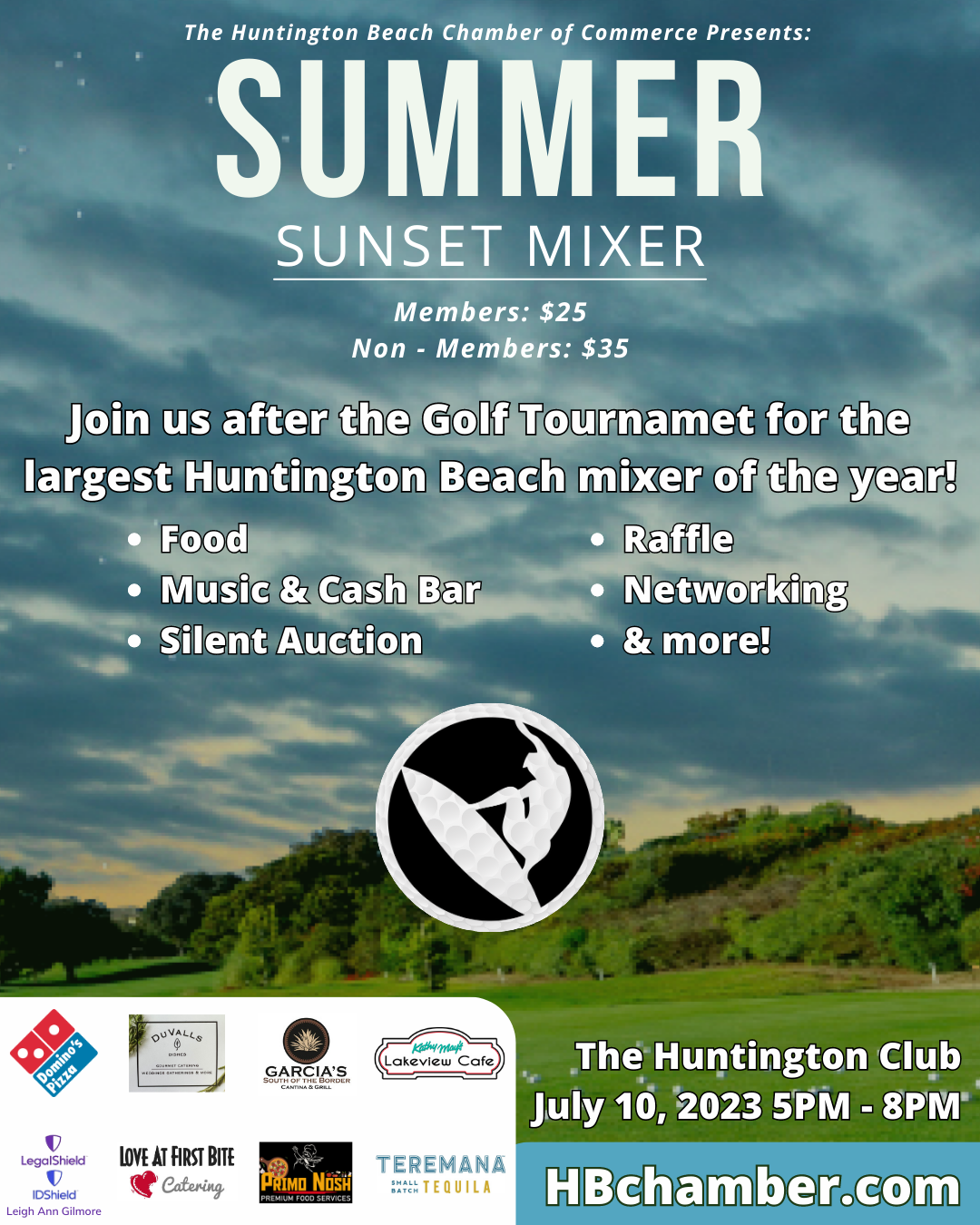 CHECK OUT OUR EVENT RECAP: 46th Annual HB Chamber Golf Tournament Coverage
About the Annual Golf Tournament & Taste
The 46th Annual Golf Tournament & Taste held on July 10, 2023 was a HUGE success with over 135 golfers at this sold out event!
This event provides a fantastic opportunity to raise money for our organization and its programs, which focus on professional and educational development, business growth, and advocacy.
We would like to give a special THANK YOU to our sponsors, auction donors, golfers, taste hosts and volunteers, who all contributed to the success of this event! Be sure to check out the event coverage recap by clicking on the video on the left or HERE.
Last year's Summer Sunset Mixer following the Golf Tournament & Taste was a huge smash with over 150 people in attendance for:
Music
Food & Drinks
Raffles
Silent auction
& plenty of networking
Thank you to those who have donated to our Silent Auction!
Affinity & Co
Los Angeles Angels
Anytime Fitness
Art of Words
Baja Sharkeez
Bark City
Beachwood Brewing
BJs Restaurant
Boeing
Chick-Fil-A
Cloudmover spa
Code Four
Crimson Red Visuals, LLC
DNA Fitness
Dos Amigos
Dukes
Duvall's Dishes
Expertec Automotive
Fogo de Chao
HBFD
Heidi's Hair
Inis the energy of the Sea
Jagermeister
Kari Eisenacher - SoCal Insurance & Financial Services
Killarney's
Level Up Plumbing
LongBoards
Mama's on 39
Matter of Craft
Meadowlark Golf Course
Mothers Polish Wax & Cleaners
Moore Signings
OC Paddlesports
Primal Elements
RAD POWER BIKES
Republic
Sandi Ballard
ScentHound
Sonesta Select Fountain Valley
Sugar Shack
Surfrider Foundation
Teremana
The Bra Garden
The Waterfront Beach Resort a Hilton Hotel
Tom & Pam Wilkinson
Triple Crown
Victoria Alberty
Wet Dog Tavern
Wetlands Conservancy
Wigmore Agency
Zoom Room
Wigmore Agency
Zoom Room